Within the hands of the Tokyo JR mountain
Contemporary, Kanagawa Prefecture
Odakyu Odawara line (seijōgakuen-Mae Station-shibusawa station)
Odakyu Enoshima line (Sagami-ōno station-Yamato station)
Denen toshi line (Chūō-rinkan station-trench mouth)
Yokohama line (Hachiōji station-tokaichiba station)
Sagamihara line (this station to shrimp station)

Kanagawa-Ku, Yokohama, kohoku-Ku, Nishi-Ku, and Tsuzuki-Ku
Kamakura, Fujisawa, chigasaki-city, Yokohama City (Sakae-Ku, Konan-Ku, Isogo-Ku)

JR Yokosuka line, Tokaido line (Yokohama-ōfuna)
Phase railway main line (Yokohama-Yamato)
Phase Sotetsu izumino line (shonandai station-futamata River)
Odakyu Enoshima line (shonandai station-Yamato)
Funabashi-Shi Higashi Funabashi-3-from within about 30 minutes.

Kobe, Ashiya, Nishinomiya, Takarazuka and Amagasaki, Itami, Osaka


blog
2010On October 14, Shonan South Beach FM appearances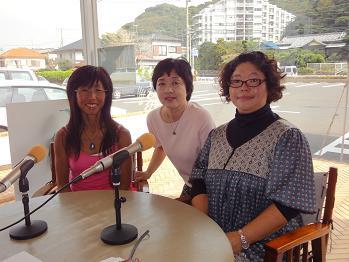 Morikawa itsumi San with Yasue kuwahara
Live for everyone supporting the Sai
Baan Rom Sai was established in Chiang Mai, Thailand in 1999 as a living facility for orphans infected with HIV.
Are cheering!
If you want to link in the email, please contact.
Copy the banner below, please.

This page has been automatically translated. Please note that it may differ from the original.